CLEAN, MODERN DESIGN
web and print design that communicates a message
MARKETING SPECIALISTS
social media, targeted marketing and brand building
LATEST TECHNOLOGY AND SEO
content management systems allow you to edit your site, or we'll do it for you
HOSTING AND SECURITY
expert IT services, secure hosting and monitoring options
Las Cruces web and graphic design, with dedicated marketing and IT services.
WEB DESIGN
Content Management Systems – Ecommerce Solutions – Database Driven Web Apps
We build all size sites from simple portfolio websites to complicated Ecommerce solutions and database systems.  Our websites have password-protected backends that allow you to make changes to the website yourself, or we are happy to manage that process for you.
We use the latest technology, and of course, ensure that your website is mobile friendly.  Most importantly, the websites we build focus on targeting your market and delivering your message.
GRAPHIC AND PRINT DESIGN
From logos and brand development to product packaging, our print and graphic design services cover a wide range of offerings, including business cards, sales materials, packaging, custom illustrations and infographics.
We'll even handle the printing for you.
SOCIAL MEDIA AND SEO SERVICES
A vibrant social media presence is essential to dominating your market.  We offer complete social media and viral content packages and brand awareness integration.
In addition to traditional "on-the-page" search engine optimization services, we also specialize in local search, map-specific integration, pay-per-click and search engine marketing.
HOSTING AND IT SERVICES
A perfect website deserves a secure, stable hosting platform.  Our managed hosting services offer a high level of customization and security.  In addition, we can integrate Google Docs as well as other third party software solutions.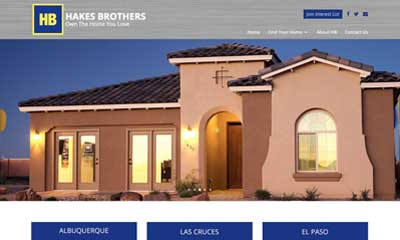 Hakes Brothers
Website
Custom graphics
Custom programming
Social media and search marketing
IT services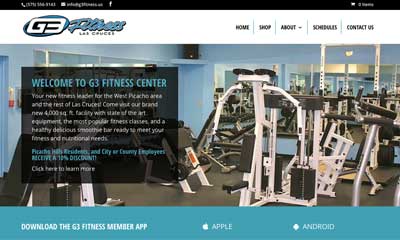 G3 Fitness
Website
Custom graphics
Ecommerce
IT services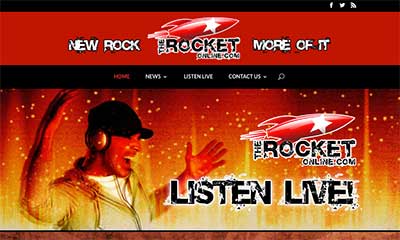 Rocket Online
Website
Custom graphics
IT services
Las Cruces, New Mexico Web Design, Graphic Design and IT Services
With over 45 years of collective experience in web design, graphic design, sales and marketing, and IT services, AlvarezSites possesses a depth of knowledge that few other website and graphic design companies in the Las Cruces area could even hope to match.  We offer full-service website packages and have extensive experience in web and graphic design, hosting, search engine optimization, social media, marketing and brand awareness. Call us at 575-448-1204 or click on the CONTACT US link and send us a message.  Although we are located in the Las Cruces area, we serve clients all across the country.
Jay
Head Geek and IT Superhero
Jay has extensive experience in network administration, (Linux and Windows) servers, applications and system support.  He handles the server and hosting-related side, as well as third party integrations, SSL certificates, email, security and ensuring everything run smoothly. Jay also has experience in phone and video conferencing systems, application and software integration and is a sought-after systems consultant.
Manda
Sales and Marketing Maven
Manda is an experienced sales and marketing professional with broadcast media experience.  She understands targeting your market, increasing brand awareness, and optimizing return on investment.  She has extensive business experience and understands the relationship between marketing goals and return on investment.
Kathy
Web and Design Diva
Kathy has been creating web sites since the internet was a baby, (all the way back in 1996).  She is a certified web developer, went to school for graphic design, and has a background in print design and marketing/communications.  A whiz with content management systems, she also creates custom-coded web applications.
Give us a call at 575-386-5059, or fill in the form below to send us a message, (all fields required).  We'll get back to you as soon as possible.